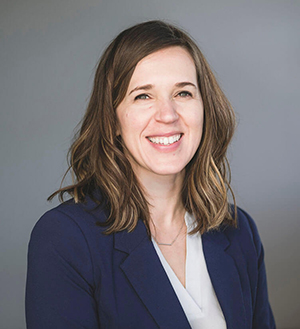 Dr. Erin Anderson believes that everyone should do what they love. Dr. Erin's passion is for health and chiropractic. She is amazed daily at the healing power that lies within each person's body and considers herself blessed to walk along side individuals and families on their path to wellness. Adjusting children of all ages is her passion and her privilege! In her broad experience with healing modalities and techniques, she's found that chiropractic adjustments coupled with a healthy lifestyle are the best way to achieve abundant health, happiness, and fulfillment whether you're an athlete, a student, a senior, or a stay-at-home mom!
Dr. Erin's fascination with the spine began in 2000 shoftly after graduating with a B.A. from the University of Minnesota. She began working at a spinal surgeon's office scheduling surgeries, injections, and procedures. She quickly realized her calling was to help people's spines before they required such serious intervention and before their quality of life had deteriorated so much. She graduated cum laude from Northwestern Health Sciences University in 2006. A great learning and professional opportunity led her to beautiful Victoria, British Columbia to serve in a highly respected chiropractic wellness center from 2006-2009. She returned home to NE Minneapolis, MN in late 2009 and founded Lifelong Health Family Chiropractic.
Dr. Anderson completed a post-graduate fellowship in adjusting pregnant women and children (see www.icpa4kids.org for details). She is Webster's Technique Certified and has seen hundreds of pregnant women through comfortable pregnancies and natural and home births. Her extensive experience adjusting children in vibrant family wellness centers has equipped her well with the hands-on experience, gentle touch, and easy-going attitude that makes families feel comfortable and at home in her office. She will become certified in spinal correction through Chiropractic BioPhysics (www.idealspine.com) in late 2012.
Dr. Erin, her husband Andrew, and their daughter Cora live in Minneapolis. She stays active in her free time enjoying dancing, live music, running, yoga, great food, reading, and time with her beloved family and friends. She is excited to inspire and lead your family on the path of wellness.